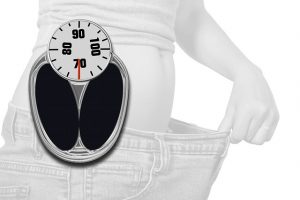 If you want to dedicate your career to the prevention and treatment of obesity, you may want to consider an educational track that leads you to subspecialize in bariatric medicine. Physicians who choose this subspecialty work with adults and/or children who are overweight or obese. As a bariatric medicine specialist, you would help your patients manage their weight and the associated complications, and you would devise prevention strategies for at-risk patients who want to avoid becoming obese.
Understanding Obesity
According to the World Health Organization (WHO), "Overweight and obesity are defined as abnormal or excessive fat accumulation that presents a risk to health." More formally, overweight is defined as having a Body Mass Index (BMI) of 25 or above, while obesity is defined as having a Body Mass Index (BMI) of 30 or above. Being overweight or obese puts patients at a higher risk for a wide range of other health problems, including:
Heart disease

Stroke

Type II diabetes

Cancer

High blood pressure

Osteoarthritis

Gallbladder disease

Sleep apnea

Asthma
Obesity is a growing problem around the world. The WHO estimates that the population of obese individuals has doubled since the 1980's. In 2014, an estimated 1.9 billion adults were overweight, with 600 million of them meeting the criteria for obesity. In the same year, the WHO estimated that 41 million children under the age of 5 were either overweight or obese. Obesity is a particular problem in the United States. According to 2011-2014 data from the Centers for Disease Control and Prevention (CDC), 36.5% of adults in the United States were obese, and 17% of children between the ages of 2 and 19 were obese.
The Bariatric Medicine Subspecialty
Given the increasing severity of the obesity epidemic in the United States and around the world, many American medical schools have started offering fellowships in bariatric medicine. To get a bariatric medicine fellowship, you need to have previously completed an ACGME-accredited U.S. medical residency program in a relevant specialty area. Some of the residency specialty areas that schools accept include:
Internal Medicine

Family Medicine

Pediatrics
These three residency focus areas provide the general medical education that you need in order to succeed in a career as a bariatric medicine specialist. In each one of these programs, you learn about diagnosing and treating patients with a wide range of conditions, which is important bariatric medicine specialists work with overweight and obese patients who have highly diverse physical and mental health histories. Importantly, these three residency specialties were also the top three specialty areas in which foreign medical graduates got matched in 2015, according to data from National Resident Matching Program (NRMP).
What to Expect from a Fellowship Program in Bariatric Medicine
After completing your residency, you can apply to a one-year fellowship program that focuses on bariatric medicine. It is important to note that most fellowship programs that focus on bariatric medicine are officially titled Obesity Medicine and Nutrition Fellowship programs.
Because obesity is such a complex health condition, bariatric medicine fellowships tend to be highly interdisciplinary. You will likely study prevention and treatment strategies that involve nutritional programs, behavioral changes, pharmacological interventions, and bariatric surgery. Upon completion, you will be prepared for the board certification exam offered by the American Board of Obesity Medicine (ABOM).
Getting Into a Fellowship Program
So far, there are only a few Obesity Medicine and Nutrition Fellowship programs in the United States, so entrance is competitive. However, you can boost your chances by demonstrating your commitment to a career in the field. Here are a few things you can do as a medical graduate and as a medical resident:
Complete a graduate externship program in bariatric medicine before you apply for a U.S. medical residency.

Not only can this boost your odds of getting matched to a residency program in the United States, but it can also indicate to future fellowship application readers that you know what you are getting into and and are ready to take on the challenge of a career in bariatric medicine.

Do bariatric-medicine related research while you are a resident

. Many U.S. medical residency programs in internal medicine, family medicine, and pediatrics allow you to do conduct scientific research as part of the program. Whether you do lab research on pharmaceutical treatments for obesity, or population studies on obesity risks in certain demographic groups, having already done research on bariatric medicine may give you an edge over the other fellowship applicants.

Complete a fellowship in a related field.

At some schools, in order to enter the Obesity Medicine and Nutrition Fellowship program, you need to have already completed another one-year fellowship in a related subspecialty area, such as endocrinology, gastroenterology, critical care medicine, or nutrition. Be sure to look into the requirements of the programs you are interested in before you apply.
If you want to pursue a career in bariatric medicine, FMG Portal is here to help. We offer graduate externships in the field and other services that can improve your chances of getting into a U.S. medical residency program. Contact us today for more information!