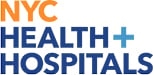 Seeking Foreign Medical Graduates to Fight
COVID-19 in New York City
FMG Portal and Elliot Goodman, MD, our New York City-based affiliate surgeon, have teamed up with NYC Health & Hospitals , the largest public healthcare system in the United States, to fight the coronavirus (COVID-19) pandemic in New York.
While FMGs who have not yet finished their first year of US residency cannot treat patients, there are opportunities to volunteer in support roles. These positions present an opportunity to fight the pandemic and add experience to your residency applications. We will also be providing COVID-19 volunteer certificates documenting the work you've done for NYC Health & Hospitals.
We are currently fighting a deadly and invisible enemy. Its tentacles reach across the world. It does not discriminate according to age, sex, sexual orientation, race or socioeconomic status. Many Americans have described this moment in history as our generation's Pearl Harbor. But – unlike World War II – our struggle goes beyond national borders and continents.
We are mobilizing troops from all over the United States and from all over the world. The government has allowed medical practitioners to work out of state. Medical schools have graduated fourth year students early so that they can join in the struggle as newly minted interns. Many states have called up thousands of nurses and doctors out of retirement. ENT surgeons, plastic surgeons and podiatrists are pitching in and working in pop-up intensive care units.
Please join us in this struggle to save lives. Come and volunteer to work in understaffed and overstretched hospitals throughout New York State.
Be a part of history! – Elliot Goodman, MD
Requirements:
Must be a medical graduate with MD or MBBS degree
Must reside in the United States
Must not have a pre-existing medical condition
Important: Please note that as a volunteer on the front lines of the pandemic, you are placing yourself at risk of getting the virus. This is why it's important to not apply if you have any pre-existing condition whatsoever. By applying you are consenting that FMG Portal is not liable over these placements and the potential risks involved. There are no fees to join and no compensation as these are strictly volunteering positions. FMG Portal is not gaining financially over these placements, and are donating our time and resources to help NYC Health & Hospitals and to fight the COVID-19 pandemic.
How to Apply:
Click Apply Now below
Put "FMG Portal Covid Volunteer" in subject line along with the order of your volunteer preferences (for application to be accepted)

For example, if your first choice is research, second administrative work, then third is hotline, you would put the following subject line: "FMG Portal Covid Volunteer 1, 3, 2"

Attach your CV and ID

Photos taken on your phone are acceptable

Press send, and we will contact you with updates on your application status
From FMG Portal, Dr. Elliot Goodman and NYC Health & Hospitals, THANK YOU!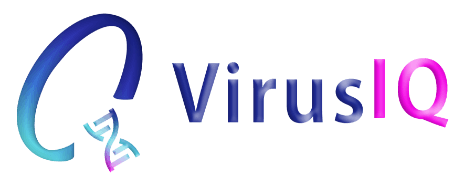 Our team of experts at VirusIQ, physicians, scientists, and engineers, are working to safely fight the coronavirus (COVID-19) outbreak!
VirusIQ, a digital health app, was conceived in January 2020 to prevent and contain the global spread. The dedicated and passionate team have developed a safe application for the community.
VirusIQ, a screening sherpa, guides safe access to healthcare and informs community members of their risk. Our research, risk assessment, and education helps reduce viral spread.
We are working with the US FDA and other country agencies to provide a private, safe and high-quality healthcare application.