According to the Association of American Medical Colleges, the United States will suffer a shortage of 122,000 doctors by 2032, which is similar to past predictions by other organizations. As aging populations with multiple, co-existing morbidities continue to grow, a shortage of this magnitude should be worrisome. People are living longer, and older physicians are retiring. For many Americans, the idea of not being able to see a physician when necessary is unimaginable. However, it is quickly becoming a reality.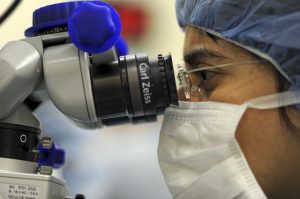 One solution to the shortage of physicians in the U.S. is to enable more foreign medical graduates (FMGs) to practice medicine. There are plenty of FMGs trying to advance their medical knowledge and careers by entering the U.S. for a medical residency. There's also too much red tape for many of them to get through. Limitations on visas and residency slots hamper America's ability to produce enough doctors to fill this deficit.
J-1 Visa
Most FMGs apply for a J-1 visa. There are multiple requirements to be eligible for this type of visa including:
USMLE step 1 and step 2 CK completed and passed
ECFMG certification
Position in a graduate program or medical school
Statement of need from Ministry of Health
After training in the graduate program or medical school is complete, the visa holder has to go back to their home country for two years. This is intended to spread the wealth of their knowledge gained in the United States to their home country. This prevents nations from losing all of their skilled workers and increases levels of global health. It can also present significant hardship for visa holders who may not get a chance to return to the U.S. Following the 2 year return to the home country, FMGs can attempt to change their visa to an H-Temporary worker, L-Intra-company transferee or U.S. permanent resident.
J-1 visa waiver
The two-year return to home country can be waived in 3 circumstances:
If applicant can prove he or she will suffer in home country.
If applicant's absence will be a hardship to immediate family members who are U.S. citizens.
Sponsorship by an Interested Governmental Agency (IGA).
Once an FMG gets a waiver and a medical license, he or she can apply for a H-1B or immigrant visa.
H-1 B Visa
To get an H-1 B visa, an FMG must have passed all USMLE exams and have an unrestricted license to practice medicine. There is no 2-year home requirement, and the FMG can be employed in the U.S. for up to 6 years. This is the best visa option for FMGs looking to enter the U.S. for a medical residency.
H1-B visa requirements
Position in residency or fellowship
Medical school graduate
ECFMG certification
USMLE steps I, II, III passed
State medical license if required
The story behind H1-B visas
The purpose behind H1-B visas is to get employers the skilled workers they need for their businesses. Employers petition for a pool of visa numbers, and there is a cap on the amount of visas offered at 65,000 new hires per year with 20,000 extra slots for those who have graduated with a U.S. master's or doctorate degree. This cap is always met quickly, and the majority of H1-B visas are not in healthcare positions.
Residency Positions
Although medical schools are trying to produce more medical graduates, residencies are not able to create more slots because of a cap set by congress on the number of Medicare-funded residencies. Congress has control of how much money is allocated to teaching hospitals for residencies. The 1997 Balanced Budget Act of 1997 and 1999 capped funding, and at that time, America was looking at a surplus of physicians in the future. Things have definitely changed, but the cap has not been adjusted to make up for the shortage, mostly based on budgetary concerns. Some hospitals privately fund extra residency positions, but the majority are funded by Medicare.
Protecting the U.S.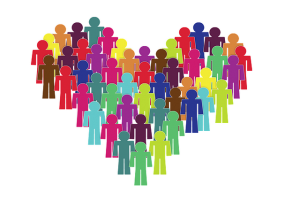 Much of the red tape surrounding FMG visas has been an attempt to maintain the opportunities for American citizens. However, H1-B visas bring in skilled workers, and studies show that they improve the economy. One study of an increase in H1-B visas predicted that it would create 1.3 million jobs by 2045. Foreign skilled workers and FMGs are not a threat to U.S. citizen opportunity. In fact, Americans need more FMGs training to become U.S. physicians to address the shortage of physicians.
It is clear that the consideration of FMGs has not been paramount to the decision-making of the U.S. government, or else there would be more residency programs and better visa options for FMGs. However, change is coming. The looming physician shortage is scary to all Americans, and it is stimulating people to come up with solutions. One of those solutions will surely be the promotion of more FMGs into U.S. residencies. There are not many suitable alternatives.