When looking at the rules of the Educational Commission for Foreign Medical Graduates (ECFMG), it can get pretty confusing. The commission sets educational and technical standards for the medical education of foreign-trained medical graduates, but it also attempts to set ethical standards in order to avoid the acceptance of fraudulent applicants. Actions that undermine this process are called "irregular behavior," and they can result in the permanent loss of certification or potential certification.
The specific definition of irregular behavior as defined by the ECFMG is:
"Irregular behavior includes all actions or attempted actions on the part of applicants, examinees, potential applicants, others when solicited by an applicant and/or examinee, or any other person that would or could subvert the examination, certification or other processes, programs, or services of ECFMG, including, but not limited to, the ECFMG Exchange Visitor Sponsorship Program, ECFMG International Credentials Services (EICS), the Electronic Portfolio of International Credentials (EPIC), and Electronic Residency Application Service (ERAS) Support Services at ECFMG. Such actions or attempted actions are considered irregular behavior, regardless of when the irregular behavior occurs, and regardless of whether the individual is certified by ECFMG."
Basically, if it has anything to do with an FMG being allowed to practice medicine in the United States, and it is subversive, it is "irregular behavior."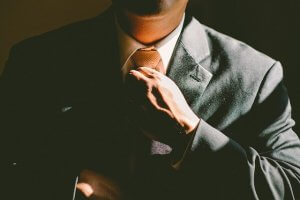 What are examples of irregular behavior?
Examples of fraudulent behavior typically involve fraudulent documents such as falsified diplomas, transcripts, or information on the ECFMG application. It can also be providing information about exams or bringing notes to an exam when they are prohibited. The USMLE has more information about irregular behavior here.
What are the consequences of irregular behavior?
The consequences for irregular behavior are severe and permanent. You can be removed from the certification process permanently or even have your certification revoked. There will be a "permanent annotation" in your ECFMG file, and you are basically removed from the U.S. medical community. In some cases, the consequences are shorter, but they still cause a delay in ECFMG certification.
What happens when you are accused of irregular behavior?
If a complaint is filed, the ECFMG first evaluates the complaint to see if it is worth investigating. If it is reasonable to investigate, the ECFMG refers the case to the Medical Education Credentials Committee. The alleged person will be notified in writing of the alleged irregular behavior. They will also be allowed the chance to provide a written explanation or appear in-person to explain before the committee. If found "guilty" of irregular behavior, the accused will have the opportunity to appeal.
What to do if you are accused of irregular behavior?
Irregular behavior is a serious accusation that can have career-ending consequences, at least if you plan on practicing medicine in the United States. That is why you must act quickly and thoroughly to defend yourself.
The first thing you should do is identify the event in question. Write down any details that you can remember, so you don't forget what happened should the case be drawn out for any length of time. If you have any evidence to support your case, collect it and preserve it, so you can present it when the time comes. Ask for character references from peers and colleagues to provide evidence that you are not the type of person that would engage in the accused behavior.
Lastly, consult with an attorney that is familiar with irregular behavior cases. He or she will be able to make recommendations about further documents that you should present and how you should handle yourself during your presentation/defense. Not all irregular behavior consequences are permanent, but they can cause significant delays in your medical career and serious black marks on your record. It is worth it to spend the extra time and money to ensure you are found to be NOT engaging in irregular behavior.
The Intentions are Noble
The intentions of the ECFMG are to ensure that quality health care is delivered by all medical providers in the U.S. healthcare system. In order to do that, they must have accurate information and transparency about the entire medical education applicants have received. Without this information, the U.S. cannot guarantee quality healthcare in the country, and lives could be harmed or lost.
Typically, it's nothing to worry about.
If you are fully transparent and honest on all of your applications, you probably don't have anything to worry about. However, mistakes happen, and you could potentially be accused of irregular behavior while remaining completely innocent. Mistakes can be forgiven, and the ECFMG is not looking to eliminate people from the certification process. This is why it is important to ensure that you plead your case if you are accused. In many cases, people are punished for intentional acts because they were trying to cheat the system. However, if you are unjustly accused, you should fight back and make sure that you don't suffer career delays due to a mistake or misunderstanding.