Foreign Medical Graduates (FMGs) face skepticism from Americans and healthcare professionals, but that is changing quickly. While many FMGs come to the United States to obtain a quality residency and return to their home country, many stay in the U.S. to continue practicing medicine as a career. This has many switching from skepticism to thankfulness as FMGs fill gaps in the accessibility of healthcare.
By the year 2050, 20 percent of the U.S. population will be made up of adults 65 year's old and older. That is an increase from 12 percent in the year 2000. Currently, there is a physician shortage of over 30,000. This number will increase to over 100,000 in the next 30 years.
Elderly patients cost the healthcare more than younger populations because of chronic metabolic and geriatric disorders such as type II diabetes, heart disease, and dementia. They need physicians for continued care in order to manage their health. Telemedicine does a lot toward improving healthcare accessibility, but there is still a growing need for physicians in order to meet face-to-face and tele medical needs.
The physician shortage will not be eliminated by nurses or advanced-practice nurses. It will only be somewhat lessened. With the growing shortage of physicians will come an equally burdensome shortage of nursing and ancillary staff. This leaves the mystery of why FMGs are met with skepticism instead of appreciation.
Similarly to residency program directors, the general public does not know if the education FMGs receive abroad is equal to what would have been received within the United States. Of course, FMGs know that they are thoroughly checked out via the ECFMG certification process, but that is hardly common knowledge.
It is important therefore for the American public to understand how FMGs are vetted. It is also important for FMGs to be able to communicate the vetting process, so patients can have faith that they are getting quality care. Americans need to rely on FMGs in order to get access to quality care, so confirmation of quality education will go a long way to building trusting relationships between FMGs and their patients.
How are Foreign Medical Graduates vetted?
Educational Commission for Foreign Medical Graduates (ECFMG):
We already mentioned ECFMG certification, but it is integral to the vetting process of FMGS. It is essentially a Dean's Office for international medical graduates. It is the ECFMG's job to make sure that education received abroad meets the standards of the American Healthcare System. It also ensures that a resident has the communication skills necessary to treat English-speaking patients.
ECFMG certification requirements
Medical Schools must be listed on World Directory of Medical Schools
United States Medical Licensing Examination (USMLE)

Step 1 and 2: clinical knowledge
Step 2: clinical skills

English proficiency requirement

Diploma and credential verification
By the time FMGs have been certified by the ECFMG, it is established that they have had sufficient education and can perform well in a clinical setting.
Visa:
It can be very difficult to get a visa to enter and stay in the United States, and travel bans increase the challenges faced by FMGs. However, U.S. Citizens should rest assured that FMGs are not only trained adequately, but they are not criminals and are welcomed by the U.S. government. The hurdles to getting FMGs in the U.S. are controversial, but they can be a positive item too.
USMLE Step 3:
This last stage in USMLE testing is a final assessment of a physician's ability to practice medicine alone in the United States. It determines their ability to be independently responsible for patients and is a final step in medical licensure.
Residency:
Every state requires at least one year in an accredited residency program. This means that before the FMG is released to practice medicine, he must practice it under the supervision of other physicians. The FMG has to do basically everything every other doctor does, but they also have to prove it.
Health Security and the Foreign Medical Graduate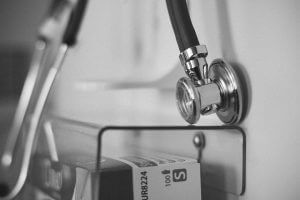 In order for the United States citizens to have security in their healthcare system, they are going to have to embrace international medical students rather than question their abilities. That does not mean eliminating the vetting process, but it does mean streamlining it.
Americans need to remember that FMGs bring diversity and unique medical knowledge to the healthcare system. They also represent one solution to alleviate some of the physician shortage present and growing in the U.S.
With that said, FMGs must remember that they have been thoroughly vetted, and they are fully equipped to practice in the U.S. They also must be able to communicate that to patients.
Hopefully, as the world continues with globalization efforts and communities become more diverse, FMGs will be looked at similarly to any other trained physician. FMGs are not a questionable entity with a questionable background. They have been scrutinized in many ways more than the American Medical Graduate.