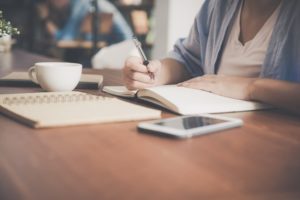 In our last blog post, we discussed some of the benefits of a US-based clerkship for foreign medical students. If you are earning your medical degree at a school outside the United States, getting some of your elective credits through a clerkship program in the United States can offer a wide range of academic advantages, and it may also provide practical benefits if you intend to apply for a residency program in the United States in the future. While considering these opportunities is exciting, you also need to think about the clerkship options from a logistical perspective. In order to make the most of your clerkship experience, you have to make sure that all of the logistical details are in order so that it goes smoothly. Read on for more information about the logistical issues you need to consider as you prepare for a clerkship in the United States.
Setting Up a Clerkship in the United States
A clerkship in the United States is an unprecedented learning opportunity — not to mention a life-changing experience — but setting it up does require some advance planning. The first step of the process is to make sure that you are eligible for a clerkship program. In general, that means you have to meet three key criteria:
You are

enrolled in a medical school

that is

accredited by your home country

.

You are taking enough credits to qualify as a

full-time student

.

You are

currently in good standing

at your medical school.
If you meet these basic requirements, you are probably eligible to participate in a clerkship in the United States. There are several different clerkship scheduling options you can choose from, depending on your scheduling needs and academic interests. Before you apply, you need to examine some of the options to find one that is right for you. Here are the options offered by FMG Portal:
A 3-Month Clinical Elective Plan.

With this plan, you will spend three months in the United States, spending each month under a different Attending Physician in a single specialty (or subspecialty) area. This is the plan for you if you have a good idea of your desired residency specialty area.
A "Triple Play" Clinical Elective Program.

This plan also lasts for three months, but it allows you to gain experience in three

different

specialty or subspecialty areas. This offers a great opportunity for you to compare specialty options if you aren't sure about which residency specialty you want to apply for after medical school.
A Flexible Clinical Elective Plan.

This plan is best for students who are looking for an option that aligns with highly specific personal needs or institutional requirements. A flexible plan can last anywhere from one to twelve months, and you may gain experience in one or more specialty or subspecialty areas, depending on your needs.
As you consider these three options, it is also important to note that you need to get approval for your elective schedule from your medical school. While US-based clerkships are generally well-regarded by medical schools around the world, it is still important to make sure that your school will grant you the elective credits you need to continue your progress toward your medical degree.
Once you have decided on a US-based clerkship option and cleared it with your school, you are ready to start the application and enrollment process. The necessary documentation can vary depending on your country of origin, so make sure you start early! — All documentation materials need to be in at least four weeks before the deadline.
Choosing a Service that Streamlines Your Clerkship Setup Experience
There is no doubt that a US-based clerkship has the potential to enhance your education and boost your future career prospects, but if you choose a service that doesn't offer the logistical support you need, an exciting opportunity can quickly devolve into a major headache. As a full-time medical student working hard to fulfill academic requirements and become the best physician you can be, you just don't have time for it. Therefore, it is important to choose a service that offers assistance at every stage of the process. For instance, FMG offers visa embassy interview assistance, which can help you get your documentation in order, as well as accommodation assistance, so you won't have to spend hours scouring the internet, trying to find an affordable place to live.
Of course, there is also the ever-present question of financing. Given the significant academic and practical benefits of a US-based clerkship, it can be a valuable investment in your future. However, in order to make sure you stay within your budget before, during, and after the clerkship, you may want to look for a service that offers a monthly payment program that is optimized for medical students who come from a wide range of economic backgrounds.
If you're concerned about the logistical details of a US-based clerkship, take a look at the services FMG Portal has to offer. Our program's credits are almost always recognized by foreign medical programs, and we streamline the setup process so that when you get to the United States, you can make the most of your experience. Contact us today for more information!