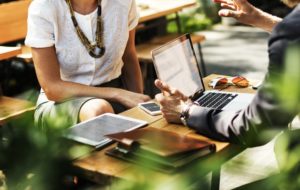 The interview process for a US medical residency program offers a variety of valuable opportunities for foreign medical graduates who are hoping to match in the spring. Not only do interviews allow you to show why you are a good fit for the program, but they also give you the chance to learn more about different programs and decide how you might rank your options on your ROL in the winter. Usually, the interview process lasts for one or two days, and every event on the itinerary counts. In order to make the most of these these events, it can be helpful to know what to expect. Read on to learn more about the structure of the interview days and how you can make the most of each event.
Interview Day Events to Expect
Every residency program has a unique itinerary for its interview day(s), but there are some general similarities that you can count on. As a candidate, knowing what to expect from each event–and how you can get the most out of it–can help you successfully navigate the interview day(s):
Orientation / welcome presentation.

The official start to most interview days is a welcome presentation by an administrative leader, during which you and the other hopeful candidates are given an overview of the program. You'll typically hear about the daily expectations for residents, the educational structure of the program, and any research opportunities that may be offered. The presentation also usually covers logistical details related to salary, benefits, services, and lifestyle (like housing and transportation). It can be helpful to take notes during this session, but most of the information will probably be available in information packets provided by the program. Instead of frantically trying to copy every word, keep a pen handy to jot down the side notes and anecdotes that you won't be able to find in the official paperwork.
Formal interviews.

Of course, the formal interviews are at the heart of the interview days. Depending on the program, you might find yourself interviewing with faculty members, current residents, or both. The number of interviews also varies between programs, but you can typically expect anywhere from two to six formal interviews. As we discussed in an earlier post, there are key

do's and don'ts

that can help you through the interview. As you prepare, you may also want to set up a practice run with friends, colleagues, mentors, or other candidates from your medical school.  
Tour of the facility.

The extent and scope of the tour can vary significantly depending on the size of the facility, but it always gives you the chance to get a feel for the general atmosphere of the institution and the surrounding area. It can be challenging to take notes as you walk during the tour, and you probably won't notice as much if you're focused on your notebook. Instead, focus on observing observing your surroundings and write down what you remember later.
Informal meals and social events.

Often, aspiring residents will have the chance to sit down to an informal meal with current residents and/or staff. It could be a breakfast in the hospital cafeteria, dinner at a nearby restaurant, or even drinks after all the interviews are complete. These events can be fun, but you should also remember that they are still part of the interview process, so you don't want to make a poor impression. Instead, try to get to know the residents and staff, find out what it's like to live in the area, and take the chance to ask about informal topics like apartment options and nearby recreational opportunities.
Opportunities for resident shadowing.

Although not included on the itinerary for all US medical residency programs, there are some programs that give you the chance to shadow residents during rounds or resident reports. This can help you get an idea of the workplace atmosphere and the daily life of residents in the facility. However, if you're considering several different specialty areas when you are

constructing your ROLs

later in the winter, it's important to remember that a few hours of shadowing may not provide enough information for you to develop a comprehensive understanding of the differences between specialites. For that, you may want to consider a longer graduate externship program. On the interview days, you should focus on the atmosphere in the facility and the general experiences of the residents so you can decide if it is the kind of place where you would enjoy working.
Exit interviews or closing presentation.

Formal exit interviews are less common, but there are some programs where you will briefly meet with an administrative official before the conclusion of the interview days. There are also programs where a one-on-one exit interview is replaced by a general closing presentation from a hospital administrator. Either way, this closing event isn't the time to try to cram in details about your previous experiences or plans for the future. Rather, an exit interview or closing event gives you the chance to make one final, positive impression–so remember to be friendly, indicate your sincere interest in the program, and smile!
If you're a foreign medical graduate looking to get matched to a US medical residency program, FMG Portal is here to help you at every step of the process. Contact us today to learn more about everything we offer!