When you are looking for a residency program as a Foreign Medical Graduate, there are many items that must be covered. Visas, letters of recommendation and ECFMG certification are only a view of the requirements to get started on the path to residency. Possibly one of the most important items residency program directors will look at is your CV.
What is a CV?
CV stands for curriculum vitae, which is Latin for "course of life." That is an important thing to remember because it is what makes a CV different from a resume. It is not just a list of skills and experiences, and it is a much more detailed account of your accomplishments. It is comprehensive, and it can include all or any aspects of your professional life.
It does not need to include pre-college information, and in many cases, the oldest information you will find on a CV is from graduate or undergraduate education. If there are any time gaps once beginning undergraduate school, they should be accounted for.
Because of the detail required for an effective CV, it is recommended that students begin compiling the information for their CV during the first year of medical school. This document will follow you for the rest of your professional career, and it will be used time and time again for credentialing once the FMG is practicing medicine.
How long is a CV?
While a resume should only be one or two pages, a CV can extend to a much longer length. This is because every relevant accomplishment is included, and every time gap explained.
With that said, a CV should not be too long. CVs should be organized an only include relevant information. Time gaps should not be over-explained, and everything should be succinct. A CV should be jam-packed with information, but wordiness or unnecessary items will fill it with too much fluff, and residency directors will not be impressed.
What should be in my CV?
A CV is not a place for examination scores, as directors will have that from your application. Instead, a CV is a place for educational, leadership, and research experience.
You don't' have to use complete sentences in a CV, as it is not a narrative account of your professional life. Instead, short comments with no "fluff" help to keep it organized and remove some of the length from the document.
Employment experience, awards or recognitions, and publications should be included in your CV. What you have to ask yourself is, would my program director want to know this about me? If the answer is yes, then find a way to include it.
There is no set way to write a CV, which makes research necessary to make sure you are covering everything in a manner that is standard but at the same time stands out. There is a TON of information online, and talking to other medical providers or mentors is also a good place to start getting information about what to include.
Lastly, what to include is not standardized but rather dependent on the position you are applying for. For instance, if you are applying for a pediatric residency, volunteer work at an elementary school may be more relevant than that same volunteer work used in a surgical residency.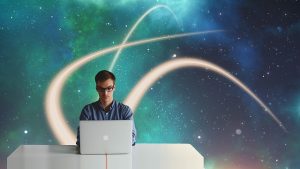 What are the sections of a CV?
As previously stated, every CV is different, but there are a few things you should expect to include:
Personal Data: contact information
Education: current first with expected graduation date, then reverse chronological order
Honors/Awards: anything that will gain the attention of directors including community awards
Professional Memberships: include years and any positions held
Employment: only since medical school, include position and dates
Extracurricular Events/Activities: volunteer work, second languages, special talents
Publications: title, place and date…include things currently being published as "forthcoming"
Professional Interests: (Personal Interests too!): this section is to make sure your character is represented on your CV, and sometimes things don't fit in any other category. Don't be afraid to add personal interests if it is relevant.
References: For FMGs, local letters or recommendation are essential to proving you know how the local healthcare system works. Don't disregard quality letters from your home country or other places abroad, but make sure to include letters from the residency's country as well.
How do I use my CV in the Match?
ERAS will create a CV for you during the Match application process, but this information should come from your own, personal CV. A "master copy" of your CV should include all information that may be relevant for any professional application, and information can be removed for specific purposes where some information becomes irrelevant.
A well-written CV is essential for residencies and for a professional medical career. If you have not started one or are unsure about yours, get help ASAP. There are many resources available to help you write a stellar CV that will make you a shoo-in for a residency program.