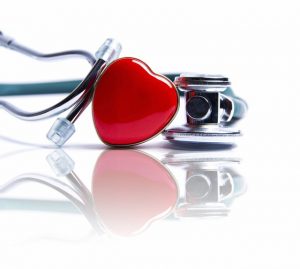 In the United States and around the world, cardiovascular disease is the number one cause of death, so there is a high demand for physicians with expertise in cardiology. Last week on the blog, we went over the steps that you need to take to become a cardiologist in the United States. After earning your medical degree, you must complete a three-year residency in internal medicine, followed by a three-year cardiology fellowship. After that, you have the option of completing a subspecialty cardiology fellowship in a particular area of interest.
Two subspecialty options within the field of cardiology are interventional cardiology and metabolic cardiology. For interventional cardiology, you can complete an ACGME-accredited subspecialty fellowship program after your first cardiology fellowship. There are also opportunities for advanced studies in metabolic cardiology. Read on to learn more about these two subspecialty options and why you might want to consider completing a graduate externship in one of them before you apply for a US medical residency program.
Introduction to Interventional Cardiology
Interventional cardiology is a subfield that focuses primarily on coronary artery disease, which is the most common form of cardiovascular disease in the United States. Specialists in this subfield are trained to conduct complex diagnostic procedures and design long-term health management strategies for patients with chronic and acute coronary artery disease. As an interventional cardiologist, you would also conduct percutaneous intervention procedures and put in percutaneous ventricular assist devices. If you're looking to truly make a difference in the lives of patients who require immediate care for complex cardiac conditions, interventional cardiology could be a great subspecialty option for you.
Introduction to Metabolic Cardiology
Metabolic cardiology is a relatively new subfield that promotes an unconventional approach to the prevention, management, and treatment of congestive heart failure. Instead of relying on traditional interventions, this approach emphasizes an integrative approach based on nutrient supplementation. According to proponents of metabolic cardiology, the underlying cause of heart disease is the lack of sufficient energy for the heart to function at an optimal level. This problem can be addressed by providing the body with nutrients that support the production of enough ATP to support heart health.
Thus, experts in metabolic cardiology seek to prevent and treat cardiovascular disease through the targeted supplementation of four key nutrients that are involved in ATP production
D-ribose

, which is required for the

de novo

synthesis of ATP

Coenzyme Q10 (CoQ10)

, which is involved in ATP recycling and reuse
L-Carnitine

, which is also involved in ATP recycling and reuse
Magnesium

, which plays a role in more than three hundred enzymatic reactions, many of which are related to energy production
Metabolic cardiology is widely viewed all-natural, less expensive alternative to traditional treatment methods for cardiovascular disease. If you're interested in an innovative approach to cardiology, advanced studies in metabolic cardiology could be a great opportunity for you.
Reasons to Pursue Graduate Externships in Interventional and Metabolic Cardiology
As a foreign medical graduate, you might be wondering why you would want to complete a graduate externship in interventional or metabolic cardiology. After all, you still have to get through a three-year internal medicine residency and a three-year general cardiology fellowship before you have the chance to subspecialize. However, there are actually a lot of good reasons to choose such a highly specialized area for a graduate fellowship. Here are just a few:
In the personal statement on your residency application and in your residency interview, you need to be able to

articulate clear plans and goals

about your educational and professional future. When you are applying for an internal medicine residency, it's one thing to

say

you want to be a cardiologist and possibly subspecialize interventional cardiology, but when you have months of clinical experience to back it up, it's a lot more believable to an application reader.

A graduate externship in a subspecialty area can help you

build on your existing clinical and research interests.

While completing a fellowship in interventional or metabolic cardiology, you may be exposed to cutting-edge research and innovative clinical techniques, which could shape your future educational and career interests. Again, these are things you could include on your personal statement and talk about during your interview.

A graduate externship in a highly specialized area can actually help you

make decisions about your future education and career.

Sometimes, it can be hard to determine whether or not you want to dedicate your studies and professional life to a subspecialty area just by reading about it. In a graduate externship, you would have the chance to learn what day-to-day life as a specialist physician is like. That way, you can feel confident as you make decisions about steering your future toward a specialty area of cardiology.
FMG Portal offers graduate externships in both interventional and metabolic cardiology, among a wide range of other specialty and subspecialty areas. Contact us today to learn more about our offerings!