Foreign Medical Graduates (FMGs) have a different path to practicing medicine in the United States than those who were trained in-country. This path is different because it is an attempt at discerning quality education at foreign medical schools. It isn't that foreign medical schools aren't as good as American medical schools, but not all medical schools adhere to U.S. standards or higher. The different path FMGs must travel ensures that all physicians practicing in the U.S. have met or exceeded U.S. standards.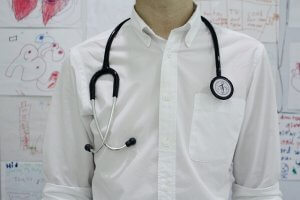 The ECFMG
The Educational Commission for Foreign Medical Graduates (ECFMG) is the certifying organization that confirms FMGs are ready to take part in a U.S. residency that is accredited. In order to practice medicine autonomously, FMGs will have to complete a three-year (or more) residency in the U.S. no matter what type of training they received abroad.
The ECFMG makes sure that your medical school is on its World Directory of approved medical schools. It also serves in assisting FMGs with visa applications and licensing examinations. It is a FMG's first line of support in becoming a practicing physician in the U.S.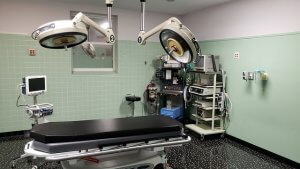 USMLE
The United States Medical Licensing Examination (USMLE) is broken into three parts. Step 1 and Step 2 (CK) cover clinical knowledge, and Step 2 (CS) covers clinical skills. Finally, step 3 is the final exam that covers knowledge and skill combined. In order to get ECFMG certification, FMGs must pass steps 1 and 2. In order to qualify to take Step 3, an FMG must have ECFMG certification.
Visas
The J-1 visa is the most common visa used by FMGs to get into residency programs. The ECFMG sponsors physicians with this visa. A FMG must have passed step 1 and 2 of the USMLE in order to apply along with having ECFMG certification. An official letter must be held from a Graduate Medical Education or training program, and the Ministry of Health at the last country of permanent residence must provide a statement of need.
Once the requirements are met for a J-1 visa, the FMG is free to complete a residency program once he or she is Matched. Then, he or she must return to the home country for 2 years before being eligible to return. This ensures that low-income countries do not suffer "brain drain" where physicians leave to obtain premium knowledge but never bring that knowledge and expertise back home.
There are exceptions to the 2 year at-home requirement if there is probably danger or persecution that the FMG will face if returning home. It can also be dropped if it would cause a hardship to a spouse or children. Lastly, there are exceptions available for those who an Interested Governmental Agency has taken interest (i.e. Department of Health and Human Services).
The Match
The National Resident Matching Program (NRMP) is how most residency candidates are matched to a residency program, and the application for the Match is called the Electronic Residency Application Service (ERAS). In order to get into the ERAS program, you must get a token from the ECFMG.
Once you have applied through ERAS, the Match process begins. This includes you evaluating all of the residency programs you are interested in and getting interviews to bolster your chances of matching into a residency program. You make a rank order list with all of your top picks (strategically chosen to increase you chance of acceptance in a program you like). The program directors also make a rank order list. Using algorithms meant to create best-fit matches with residencies and applicants, applicants are matched.
Physician Shortage
FMGs do not match as frequently as U.S.-trained medical graduates. This happens for many reasons, but it is a reality that FMGs face. Fortunately, the U.S. is realizing the severe physician shortage they are facing with people living longer and developing more chronic conditions. This has created a call for more residency slots to be available. This takes money, so it is a battle, but it is one where FMGs are seeing progress.
Networking is Key to Practicing in the U.S.
Throughout the struggle that FMGs have getting into a residency and then practicing medicine, there is one thing that helps, and that is networking. The biggest challenge for FMGs is that nobody knows them, and program directors are unfamiliar with the details of their education. That is why any U.S. experience (i.e. externships, observerships) is essential to success.
FMGs who work closely with medical facilities, especially those where the residency is, have local letters of recommendation. Medical providers have first-hand knowledge of their ability, and program directors can speak to people who know that the FMG is comfortable and good at working in the U.S. healthcare system. Without networking, there is less of a chance of being recognized during the Match, which is potentially the most important part of the path to practice for Foreign Medical Graduates.