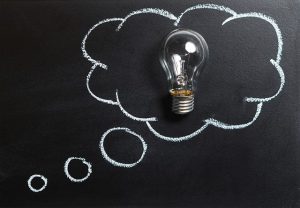 As the start date for the 2018 ERAS application process draws near — mark your calendar for June 6! — it is important to start thinking about the application components you will need to start putting together. Earlier on the blog, we talked about starting the ECFMG certification process, which is essential for foreign medical graduates who want to get matched to residency programs in the United States. Another critical aspect of your residency application is the personal statement.
The personal statement is the most open-ended part of your residency application. In this document, you have the chance to tell your story — to show the application reader who you really are. Your personal statement is the place where your character and your commitment to your career as a physician can truly shine through. With so much freedom, you have a great opportunity to catch your reader's attention, but you can also risk your chances of getting matched if you fail to highlight the qualities that make you a great residency candidate. Therefore, it is essential that you start the writing process early. That way, come September, you will have a polished final product to submit to programs.
Brainstorming Content for Your Personal Statement
There's a lot on the line when it comes to the personal statement, so before you get down to writing, you need to spend a significant amount of time on the first step of the writing process: brainstorming. There are no page limits on your personal statement, but you can only hold your reader's attention for so long, so you will need to be discerning about what to include. Here are some questions and ideas that you might want to start thinking about as you plan out what you want to say:
Which

aspects of your CV

warrant further explanation? Did you complete a

student elective

or

clinical externship

in the United States? Figure out which experiences have truly shaped your personal character and career goals.

What draws you to the

medical specialty

you have chosen? Do you have particular personal attributes that make you an ideal candidate for a

family medicine

or an

anesthesiology

program?

What are your

long-term career goals

? Do you hope to continue working in the United States, return to your home country, or pursue a position in an entirely different nation?

Do you have any

unique personal interests

that make you stand out as a candidate? Maybe you ran a marathon during medical school, despite having to get up before dawn to do the training. Maybe you have traveled extensively and been exposed to a wide variety of cultures. Think about ways to show how these experiences will make you an excellent medical resident.
With lots of time left before your ERAS application is due at the end of the summer, you can spend time in May and June ruminating about what you want to include in your personal statement. Don't be afraid to let your mind wander! You can think about it while you're doing laundry, cooking, driving, or brushing your teeth — just remember to jot down notes! That way, when you get down to drafting later in the summer, you'll have everything you need at your fingertips.

Need more help with the residency matching process? FMG Portal offers lots of great resources for foreign medical students and graduates. Contact us today for more information!