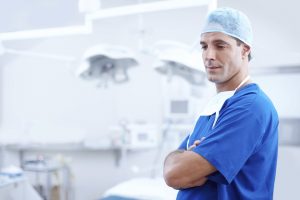 It's the start of spring, which means it's right around the time that fourth-year medical students and and trained doctors start to think about whether or not it makes sense to apply for a residency program for next year. If you're a foreign medical student or graduate, and you are contemplating applying for a residency in the United States in 2018, your first order of business is to make sure that you are eligible and that you have a competitive application profile. That way, if there are any requirements that you still need to meet, you have ample time to fulfill them before the match process really gets underway in the fall.
Basic Requirements for ECFMG Certification
In order to apply for a residency program in the United States, you need to be certified by the Educational Commission for Foreign Medical Graduates (ECFMG), which is the organization that evaluates whether foreign medical graduates are sufficiently prepared for a U.S. medical residency program. The ECFMG sets forth some basic requirements that you need to meet before you can even consider applying for a residency
Educational Requirements.

As a foreign medical graduate, you need to have completed your degree at one of the medical schools that has been approved by the ECFMG. You can find information about your school in the

World Directory of Medical Schools

. In addition, you will need to provide documentation of your degree and transcripts before you can complete the ECFMG certification process.

Examination Requirements.

To get ECFMG certification, you will need to pass the first and second steps of the United States Medical Licensing Examination (USMLE). The first step tests your knowledge of medical science, while the second assesses your clinical skills.
ECFMG Application.

Of course, in order to be certified, you need to actually submit the application form to the ECFMG. You can begin the process as a fourth-year medical student by applying for a USMLE/ECFMG identification number, and you can take the examinations as soon as you meet the training requirements, but it is important to note that you won't officially receive your ECFMG certification until you have actually finished your degree.
Visa Requirements
If you are not already a citizen or legal resident of the United States, you will need to get a visa. The two visa options for foreign medical graduates in residency programs are the H1-B (Temporary Worker) and J-1 (Exchange Visitor) visas. After being accepted to a residency program, your visa may be sponsored by your institution or by the ECFMG, but the United States has specific visa regulations for certain countries, so you may want to consult the U.S. embassy in your country in order to find out about possible visa restrictions.
Residency Program Requirements
Many residency programs also have specific requirements for foreign medical graduates. Depending on the school, they can include:
Medical school graduation year

Type of visa

Number of attempts on the USMLE

Previous clinical experience in the United States

Letters of recommendation from U.S.-based providers
If you have concerns about any of these factors — for example, if graduated more than a few years ago — you may want to skim through the websites of some of the schools you are considering to make sure that your degree will still be considered valid.
If you don't have previous clinical experience in the United States, now is a great time to set up a clinical externship or enroll in an elective program for foreign medical students, which can provide valuable hands-on training in the American medical system and allow you to build relationships with recommenders who can write letters of support for your application in the fall. Even if U.S. experience is not explicitly required for your top-choice residency program, these experiences can boost the competitiveness of your application and increase the likelihood that you will get matched.
Need more help with residency placement? Contact us today!