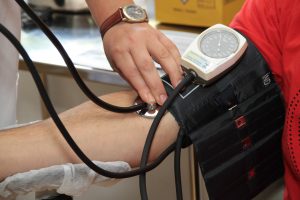 If you are a foreign medical student thinking about applying to residency programs in the United States, one of the questions that you may be considering is the relative amount of time you will spend in inpatient and outpatient care settings. For the three specializations most commonly pursued by foreign medical graduates — internal medicine, family medicine, and pediatrics — the amount of inpatient and outpatient care experience you get can vary greatly between residencies, depending on the program. The right type of program for you depends on your interests and career goals.
Defining Inpatient and Outpatient Care
The term "inpatient care" encompasses all medical treatments that occur directly in hospitals, performed on patients that have been formally admitted to a facility. As an inpatient provider, you would most commonly be working with patients who have serious conditions that require overnight hospital stays. However, it is important to note that there are a wide variety of treatments that fall under the umbrella of inpatient care, ranging from common diagnostic procedures, like CT scans, to emergency surgery following a traumatic injury. If you envision yourself working in a hospital setting, you will probably want to look for a residency program that dedicates more rotations to inpatient care.
In contrast, "outpatient care," also known as ambulatory care, occurs in non-hospital settings, like the office of a family physician, an outpatient surgery center, or a specialty services clinic. As an outpatient care provider, you would generally work with patients on a longer-term basis. For instance, as an outpatient family doctor, you would provide regular checkups, rather than just treating patients in the hospital when they are seriously ill or injured. If you are an internist specializing in endocrinology, you might prescribe a pharmacological treatment for patients with hormone-related diseases and monitor their care over the period of months or years, altering the treatment as necessary to improve long-range health outcomes and quality of life.
Choosing Between Inpatient and Outpatient Care
You don't have to choose between a career focusing on inpatient or outpatient care before you apply for your residency, since rotations in both settings are commonly included within residency programs, especially those within internal medicine, family medicine, and pediatrics. But it can help to have an idea of which you are more interested in, so that you can choose a program that emphasizes one over the other.
One way for foreign medical students to gain experience in both inpatient and outpatient care is to complete a student elective program. In a three-month elective program, you have the opportunity to perform three rotations within the same specialty area, and you may be able to work under physicians in both hospital and non-hospital settings. There are also three-month plans allowing you to complete rotations under the supervision of attending physicians in three separate specialty areas, which can also give you the chance to gain experience in both inpatient and outpatient settings.
If you are a foreign medical student looking for an elective program, FMG Portal offers programs with both inpatient and outpatient availabilities. Contact us today for more information about the resources we provide.