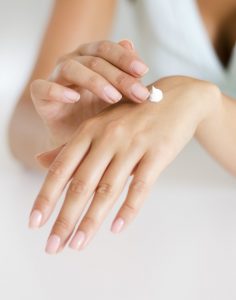 As a physician, you may choose between a wide range of medical specialties. If you are particularly interested in focusing on the health of the skin, hair, nails, and adjacent mucous membranes, you might want to think about becoming a dermatologists. Dermatologists provide treatment for a wide range of conditions, including benign skin disorders, malignant diseases, and cosmetic disorders. Read on to find out more about what it takes to become a dermatologist.
Prerequisites for a U.S. Medical Residency in Dermatology
As a medical school graduate, before you can enter a dermatology residency program in the United States, you need to complete a one-year ACGME-accredited internship opportunity in either the United States or Canada. That means that, if you are a foreign medical student, you need to plan ahead! There are over a hundred internship programs available, so you have lots of options. Often, future dermatologists start by completing the first year of a U.S. medical residency program in internal medicine, general surgery, or obstetrics & gynecology. However, there are also schools that accept transitional year programs and preliminary medicine internships, so you can explore the possibilities and choose the right one for you.
Dermatology Residency Programs
After completing your one-year internship, you can enroll in a three-year dermatology residency program. Over the course of the program, you will gain hands-on training in both inpatient and outpatient settings, and you will also participate in didactic activities like seminars and conferences. If you are interested in research, you may have the chance to study either basic science or clinical outcomes, depending on your area of interest.
You will likely spend the first year of your residency getting a general education in medical dermatology and surgery in an outpatient setting. You may also be exposed to the specialty area of dermatopathology, which typically involves reviewing biopsies for signs of benign skin conditions or malignant diseases.
In your second year of training, you will likely perform rotations that will expose you to other aspects of dermatology. Aside from general dermatology and dermatopathology, some of the areas in which residency programs typically provide clinical experience include:
Pediatric dermatology

Dermatologic surgery

Dermatopharmacology

Phototherapy

Micrographic surgery

Laser and cosmetic procedures
During your third year of study, you will be challenged to deal with the most complex patient cases. That way, when you finish, you will be well-prepared for the responsibilities of clinical practice in the field of dermatology.
After Your Dermatology Residency
Once you have finished your dermatology residency, you may immediately begin practicing, or you can complete a one-year fellowship in a particular subspecialty area of interest. Fellowship options vary by school, but some of the most common subspecialties include dermatopathology, pediatric dermatology, micrographic surgery, and dermatologic oncology. 
Many dermatology residency programs in the United States accept foreign medical graduates, but they can be competitive! FMG Portal offers a variety of services that can help you increase your likelihood of getting matched, including graduate externships that can provide valuable experience in the field of dermatology. Contact us today for more information!