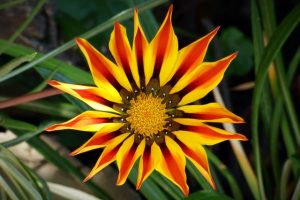 It's almost May, which could mean one of two things: If you live in the Northern Hemisphere, summer is right around the corner, and you can start looking forward to longer days and warmer temperatures. If you live in the Southern Hemisphere, you're probably getting ready for the longer nights and cold weather of winter.
Foreign medical students may not have the chance to take time off for travel during the summer months, but if you're looking for a change of scenery within the next few months — or if you want to skip winter in the Southern Hemisphere — you might want to think about enrolling in a three-month clinical experience in the United States.
Clinical Electives for Foreign Medical Students
If you are currently a full-time medical student at a foreign medical school, a three-month elective experience is a great way to gain valuable experience in a U.S. clinical environment, particularly if you plan to apply for a medical residency program in the United States in the future. The most common option is to choose a program in the medical subfield in which you eventually plan to pursue a residency. Within the program, you will spend one month each with three different attending physicians within that specialty area. At the end, you will have gained hands-on medical experience, a better understanding of the U.S. medical system, and the potential for three letters of recommendation when you apply for your residency.
If you have not yet chosen a specialty area of interest, that's okay too! A clinical elective experience can actually be a great way for foreign medical students to explore their specialization options. Some three-month clinical elective experiences allow foreign medical students to spend one month each with three different attending physicians in three different subfields. That can help you decide whether you determine which one you want to dedicate your career to, and it can also give you a better idea of how each one works in the United States. That way, when you apply for a residency in the United States, you will know that you are making the best specialization decision for you.
Applying for a Clinical Elective Program
It is important to note that many clinical elective programs require you to apply at least four weeks in advance, so if you want to spend summer in the United States, there's no time to lose! FMG Portal offers clinical electives for foreign medical students at locations throughout the United States in a wide range of specialty areas, whether you want to focus on just one or divide your time between three. Contact us today for more information!