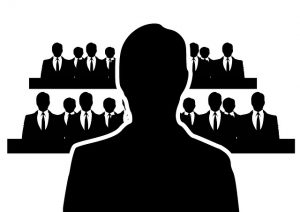 The ERAS application opens on June 6, which is less than two weeks away! Although you still have the whole summer to get your application components together, you need to start thinking about everything you will need to do over the next few months. That includes brainstorming ideas for your personal statement and updating your CV. It's also important to start thinking about who you want to ask for letters of reference, since you will need to give them ample time to write their letters.
Medical Residency Application Letter Requirements
Letter requirements can vary between medical residency programs, but most ask for three letters of reference. Some may allow you to submit four. As you research different residency programs, you should check to see if they have any additional, more specific requirements for letters of reference. For instance, some residency programs ask for both professional and personal letters of reference. Others request that you provide letters from attending physicians working in your particular specialty area. As a foreign medical graduate, you may also be required to submit a letter from a physician within the United States.
Who to Ask for a Letter of Reference
Letters of reference are an important part of your application because they can provide information about your clinical skills, personal qualities, work ethic, and interpersonal relationships. Therefore, your professional letters should come from attending physicians who know you relatively well and with whom your rotation was a success. Also, if you completed a student elective or a clinical externship within the United States, it is a good idea to ask for a letter from one of the physicians with whom you worked, because they can vouch for your readiness to complete a residency within the American medical system. In addition, some residency programs prefer letters of reference from rotations you completed during your fourth year of medical school, but it's also okay to ask for a letter from an attending physician from a third-year rotation.
Although it can be tempting to ask for letters from residents or fellows with whom you worked more closely than the attending physician, most residency programs want to see letters from the attending. However, you could still ask a resident or fellow if they would be willing to meet with the attending physician to talk about your day-to-day work.
If a residency program asks for personal letters of recommendation, you have a much wider latitude of contacts to choose from. While most residency programs discourage you from getting letters from family members, you can ask a friend, mentor, coach, or other community member who knows you well and can help explain why you will be an excellent medical resident.
If you need more help with the residency match process, FMG Portal offers a variety of helpful resources. Contact us today for more information about getting matched in U.S. medical residency program!